Profile

Free Account
Created on 2009-05-01 03:10:40 (#142080), last updated 2009-11-17 (409 weeks ago)
3,146 comments received, 20 comments posted
479 Journal Entries, 41 Tags, 0 Memories, 123 Icons

About

Mini Bio
Who'd have thought that my little nothing journal would need to go "Friends Only" because of spamming and an intense fear of having my journal being hacked and deleted. *eyeroll*
"Friends Only" banner made by

sophielou21
/

forgottensophie
I love new friends and getting to know new people, so if you're not a robot or spammer, please comment to be added! :D
I love:
Taken from yelowitchgrl, but I totally would've posted if I'd know about it...I actually nursed Ryleigh for 13 months, but this is close enough:
Doctor/Donna and Donna Love Banners made by the awesome-sauce

abraracourcix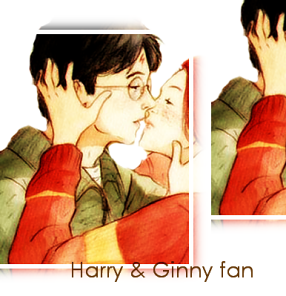 Made by

sunlitdays Art by

seviet

Moodtheme pictures created by Seviet and Julia_Weasley/Quabble on Live Journal.
updated 9/27/2008:
I am a mid-30's wife and mother (son RJ will be 9 on Dec 6 and daughter Ryleigh turned two on June 20) who married her high school sweetheart (we celebrated 12 years of marriage and 20 years together this labor day), spent 10 years at a Big 4 accounting firm before leaving to start her own scrapbook & cross-stitch store, which I closed after Ryleigh was born. We have 2 dogs Holly Bear and Samson, both rottweilers , 2 cats (Daphne & Felix, both American shorthairs) and 3 goldfish, to keep the munchikins happy and me forever cleaning up pet hair.
I discovered Harry Potter fanfiction about 4 years ago, and became totally addicted. Alright, I admit, I didn't know it existed until mugglenet.com got their ff site up and running. Since then, I've added Project Runway, Doctor Who, Torchwood, The Sarah Jane Adventures, Dexter, Numb3rs, Bones, Merlin and House to the shows I watch religiously, but I still only mostly read HP fanfiction (and can only stomach Harry paired with Ginny or with noone at all.)
And I am incredibly upset over the fact that Donna has to lose her memories at the end of Series 4! So unfair! I can't wait to see what they do to bring her back in the Xmas specials and hopefully in future series.

Connect
adipose
, bbc tv shows rock,
bones
,
books
,
chris eccleston
,
crafts
,
cross-stitch
,
cross-stitching
,
csi
,
david boreanaz
,
david tenant
,
dexter
,
doctor who
,
doctordonna
,
donna noble
,
dr who
,
emily deschanel
,
fanfic
,
ginny potter
,
ginny weasley
,
grunge rock
,
harry and ginny
,
harry potter
,
harry potter fanfiction
,
house
,
hugh laurie
,
merlin
,
michael c. hall
,
numb3rs
,
project runway
,
reading
,
sarah jane smith
,
scrapbooking
,
tardis
,
the dresden files
,
torchwood

People
[View Entries]

Communities
[View entries]

Member Of (1):

Subscriptions (5):

Administrator Of (0)

Feeds
[View Entries]

Linking
To link to this user, copy this code:
On Dreamwidth:
Elsewhere: